Corporate Sales and Gifting

Corporate Sales and Gifting
Want to wow that new client? Stock up on quality drinks for your office party?
Or just show your team that you care?
Collect up to 50,000 Avios when you order corporate gifts with The Wine Flyer. Our experienced team are here to help you find the perfect bottle to support your business's needs, no matter how big or small. We offer a range of delivery options, and promise unwavering professional attention throughout your experience with us.

The Wine Flyer's collection was selected with the demands of business travellers in mind.
Many of our drinks have been served on British Airways flights or sourced from British Airways destinations by our team of experienced wine lovers, so you can be confident that their quality is assured.
Dedicated Personal
Account Manager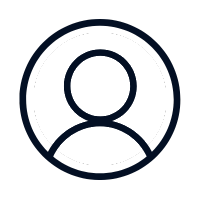 We go the extra mile for our corporate clients by assigning a dedicated Personal Account Manager to oversee every detail of your gifting – from taste consultations, to no-obligation quotations, sourcing, distribution, invoicing, and payment.
Your Account Manager can share insights into the latest wine tastes and trends to ensure your gift has maximum impact.
A Rewarding Experience -
Collect up to 50,000 Avios

At The Wine Flyer, we offer one of the highest Avios collection rates you'll find anywhere. Collect 20,000 Avios when you spend at least £2,000 with us, or 50,000 Avios when you spend £4,000 - that's enough for you to enjoy your own next sip somewhere sunny.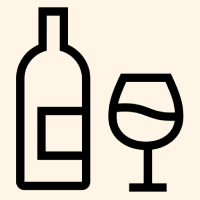 We offer bespoke discounts to corporate clients based on individual requirements, order volume and delivery destination.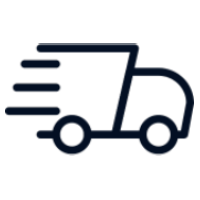 No matter the size of your order, we offer a range of flexible delivery options to meet your needs.
Complete the enquiry form below
Corporate Sales and Gifting Range
Discounts are available for large orders on the majority of products below. Please contact us to discuss our discounted rates for business.
Frequently asked questions
What are the Terms and Conditions of Resale?
IAG Loyalty Retail's unique registration number for the above scheme is XEAW0000011899. IAG Loyalty Retail is authorised to carry out the wholesale of alcohol in accordance with the Alcoholic Liquor Duties Act 1979, section 88C (1) and regulations made under section 88E. Should You wish to re-sell alcohol for commercial purposes, you must contact us to discuss your requirements prior to purchasing and provide information required under the AWRS relating to your purchase. Due to high demand, if a bottle has gone out of stock in a case it will be replaced with a bottle of equal or greater value. Not to be sold or delivered to anyone under 18, ID may be required upon delivery. Prices correct at time of publish and are subject to change. UK delivery only (excluding Channel Islands) and please allow up to 3 working days after order to complete delivery.
Can I spend Avios on Corporate orders and Gifting?
We are unable to offer Avios as a form of reducing the basket value for corporate orders, however we do allow the named individual ordering to collect up to 50k Avios depending on the total order value.
Will you distribute orders to multiple recipient addresses?
Yes we are able to provide a simple and full managed ordering solution to enable complex orders to be distributed in accordance with your requirements.
What payment options are available?
We are able to accept AMEX, Visa, Mastercard and Google Pay. Your Account Manager can discuss other payment options which are available.
Do you offer gift packaging and personalised messages?
A range of gift packaging will soon be available as well as the option to add a personalised message to your order. Further information will be provided by your dedicated Account Manager.